AN  INTRODUCTION  TO  VAAD REFUAH'S  SAVE-A-LIFE  PROGAM
BY TZIPORA SHUB
What would you do if you were sitting in your seventh grade class and it seemed as though a classmate couldn't breathe or had lost consciousness?  Would you rush over to help him? Would you know what to do? Would you run out of the room in fear?
This is the challenging situation that a yeshiva class of teenage boys found themselves in when one of their classmates put his head down during class. The teacher asked another student to wake him up but the student was still unresponsive; he had gone into cardiac arrest. When the students saw that the boy wasn't coming to, the entire class, including the teacher, ran out of the room screaming. They were not properly trained and did not know what to do.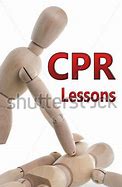 THE BIRTH OF A CURRICULUM
Mrs. Leah Krausz, director of services at Vaad Refuah, an organization in Brooklyn that provides patient advocacy in hospitals, describes how the Vaad's newest initiative, the Save-A-Life program, came into being.
Mrs. Baila Mandelbaum, one of the Vaad's board members, read the above story in an article in a magazine several years ago. This got Mrs. Mandelbaum thinking: Why wait to teach CPR and first aid courses in high school? The younger our children are when we teach them these skills, the more they will absorb them and feel comfortable knowing what to do if faced with an emergency. Even very young children have been known to save lives because they were exposed to some simple instructions and knew what to do with them.
Mrs. Mandelbaum then looked further into the matter and found that public schools don't teach these courses early enough either. She says, "For many years I was thinking about all the things we learn in school that have very little relevance to our daily lives – while something as crucial as saving a life is not taught."
Mrs. Mandelbaum discussed her idea for the Save­ A-Life program with her fellow board members at Vaad Refuah, and a delegation went to a couple of schools to discuss the idea with their administrations. Rabbi Ehrenreich and Rabbi Frank at Bais Yaakov of Boro Park were very interested in the idea and asked the delegation to put together a curriculum.
Mrs. Mandelbaum did a lot of  research  and  wrote the curriculum, with input from other Vaad members. They then had it reviewed for accuracy and comprehensiveness by paramedics, EMTs and Hatzolah members.
Many schools have no awareness of life-saving procedures, even matters as simple as how to reach the principal in the event of an emergency. Without a plan in place, precious life-saving moments can be lost. Vaad Refuah knew this had to change.
Addition ally, Vaad Refuah has, through the years, heard stories of little kids with a little bit of knowledge – like knowing to dial 911 – and with that knowledge saved someone's life . The Vaad wanted to make sure that the children in our frum community not  exposed to media outlets, would have the knowledge necessary to act properly in an emergency.
SPREADING THE WORD
As per Mrs. Krausz, once the Vaad had the outline for the Save-A-Life program, they wanted to  make sure that the material was presented in a professional and appealing way. "The Vaad then reached out to Mr. Michael Ja ffa , who nearly lost a son to drowning several years ago. Mrs. Jaffa, a trained lifeguard, had found her son, pulled him out of the pool, and immediately started administering CPR. With the help of another lifeguard who had rushed over, their son was, baruch Hashem, saved. This is a family that understands the importance of this type of initiative . The Jaffas helped by finding a graphic artist team to work on the introduction pamphlet… and the curriculum came to life, no pun intended. "
When the Vaad presented the curriculum at the Torah Umesorah principals' convention in 2016, it was very well received. Following the convention, Vaad Refuah received calls from schools on the East Coast such as Belz, Masores, Torah Temimah, Pupa, and Satmar, as well as from schools throughout the country; in Minnesota, California, Monsey, and Baltimore, to name just a few. There was an overwhelming level of interest in this project.
When the Vaad spoke to the schools the school administrations had two primary concerns- they wanted to know how time consuming the program would be, and how much would it cost to run.
The Vaad assured these schools that, in terms of time, they appreciated how busy the teachers are and how much material the schools need to cover. Therefore, the curriculum was designed to cover one chapter, once a month, for 20 minutes.
In terms of cost, the Vaad printed 10,ooci booklets and distributed them to various schools for free.  Any school that wants to access the curriculum for free can contact the Vaad, and they will receive the program, which they can print themselves. The program also comes with an introductory booklet for principals and teachers, orienting them to the curriculum.
The Vaad recently presented the Save-A-Life program at an expo for principals, and when they showed them the sample booklets, the principals signed up for the program, taking note that this program can be a most important life-saving tool and would be useful for their students.
An additional part of this program is that the Vaad is providing more in-depth CPR classes in many schools for older students (high school and up). The Vaad hires an instructor who goes to the school to teach the staff, secretaries, principals, Rebbeim and students . The classes include CPR, the Heimlich maneuver and defibrillator use, with lots of first aid sprinkled in. The Vaad also offers CPR classes to adults in the community at a discounted rate.
Mrs. Krausz explains that the Save-A-Life program will have different levels. "So far, we have finished Level One, geared towards children ages 5-8. Of course, the schools have flexibility in terms of implementation, and they can choose to start teaching it at whatever age they feel is appropriate for their students.
"Level Two will be ready later this school year and it is geared towards ages 9-13. The end of the program will culminate in the children learning CPR between sixth and eighth grade. We are also trying to bring this information to the community at large so that parents, grandparents and babysitters can all be trained."
A PRINCIPAL SPEAKS
Mrs. Schwartz, the principal of a chassidishe girls' school in Brooklyn, shares her experience with implementing this program in her school last year: "We started with our second­ grade classes because we felt that was the right age. The teacher would arrange all the seats around the perimeter of the classroom as she sat facing the students.
"It would start as a casual discussion. For example, she would ask, 'How many of you have had stitches?' or 'Who has visited someone in a hospital?' Then, the students would get involved in a lively discussion. From there, the teacher would move the conversation to the content of the day. The students felt very big and important because someone was talking to them about 'Hatzolah' kinds of things. They also felt empowered that they would know what to do in different situations that would otherwise be scary to them.
"An important part of the program is that it teaches the students when they should try to help and when they shouldn't. This knowledge makes emergencies less scary. The students saw the program not as a 'subject' but as material that they were deeply connected to. All in all, it was a very positive experience that brought hischadshus to our school, and we are looking forward to continuing this year."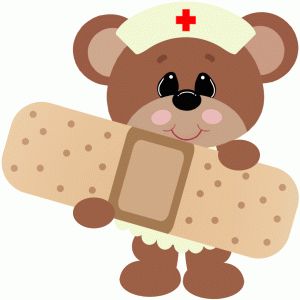 If you are interested in bringing this wonderful life–saving program to your school, please contact            Vaad ReFuah at 347–529-3032.
INYAN September 19, 2017